National Day Promotion 2019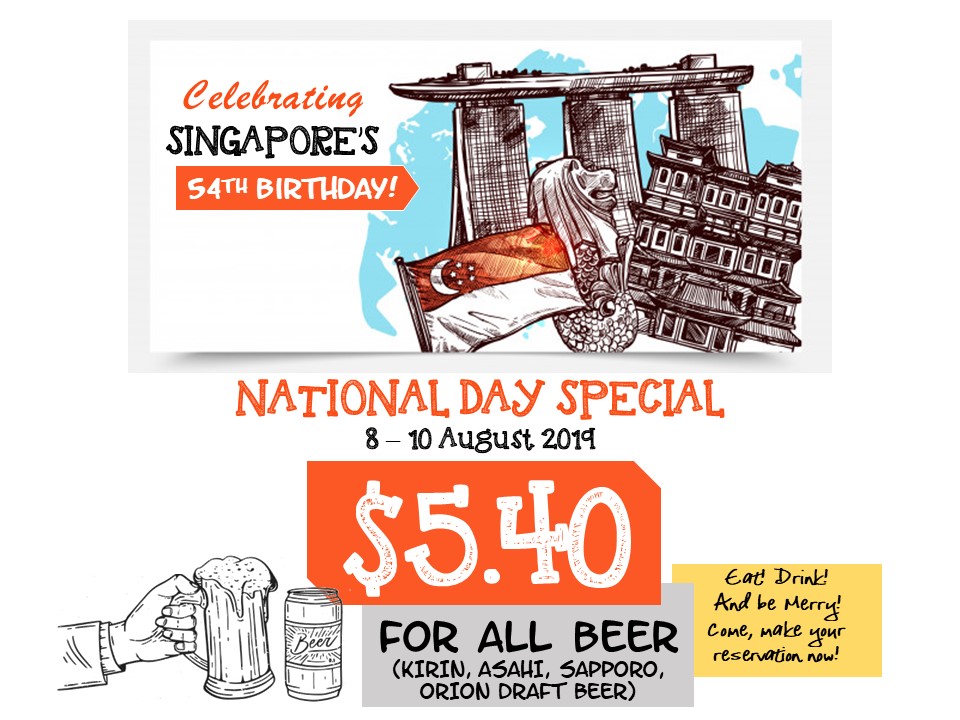 This August, join us as we commemorate Singapore's 54 years of independence!
Enjoy the long weekend with savoury cuisine accompanied with just $5.40 beer only (from 8 - 10 August)!
Dine and chill with your loved ones and family as we bask in this season of celebration!
Click here to make your reservation now!
Drinks Promotion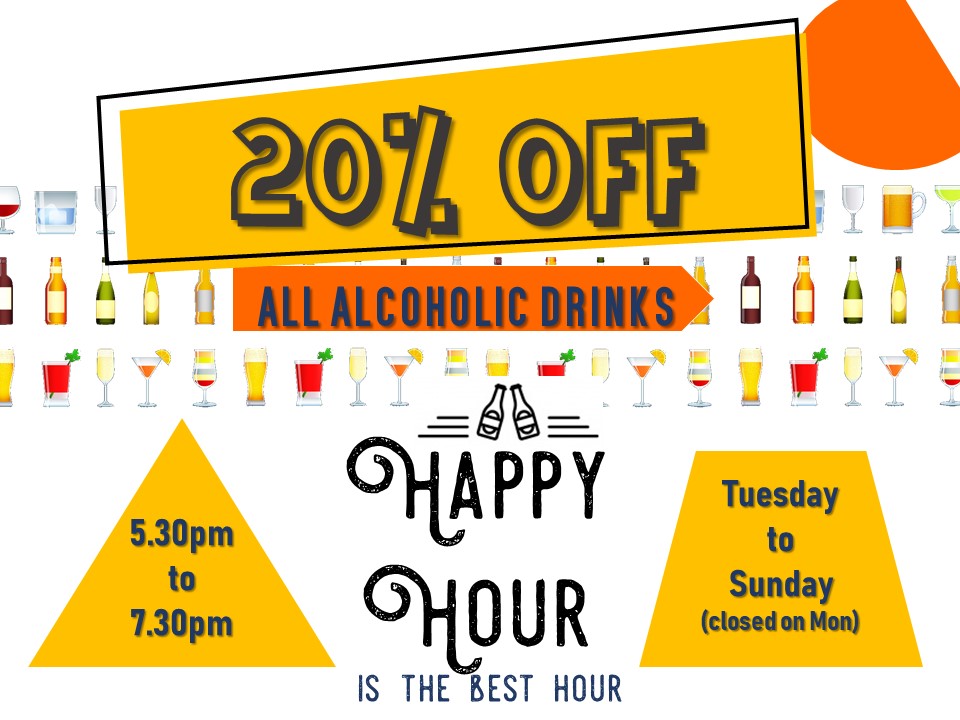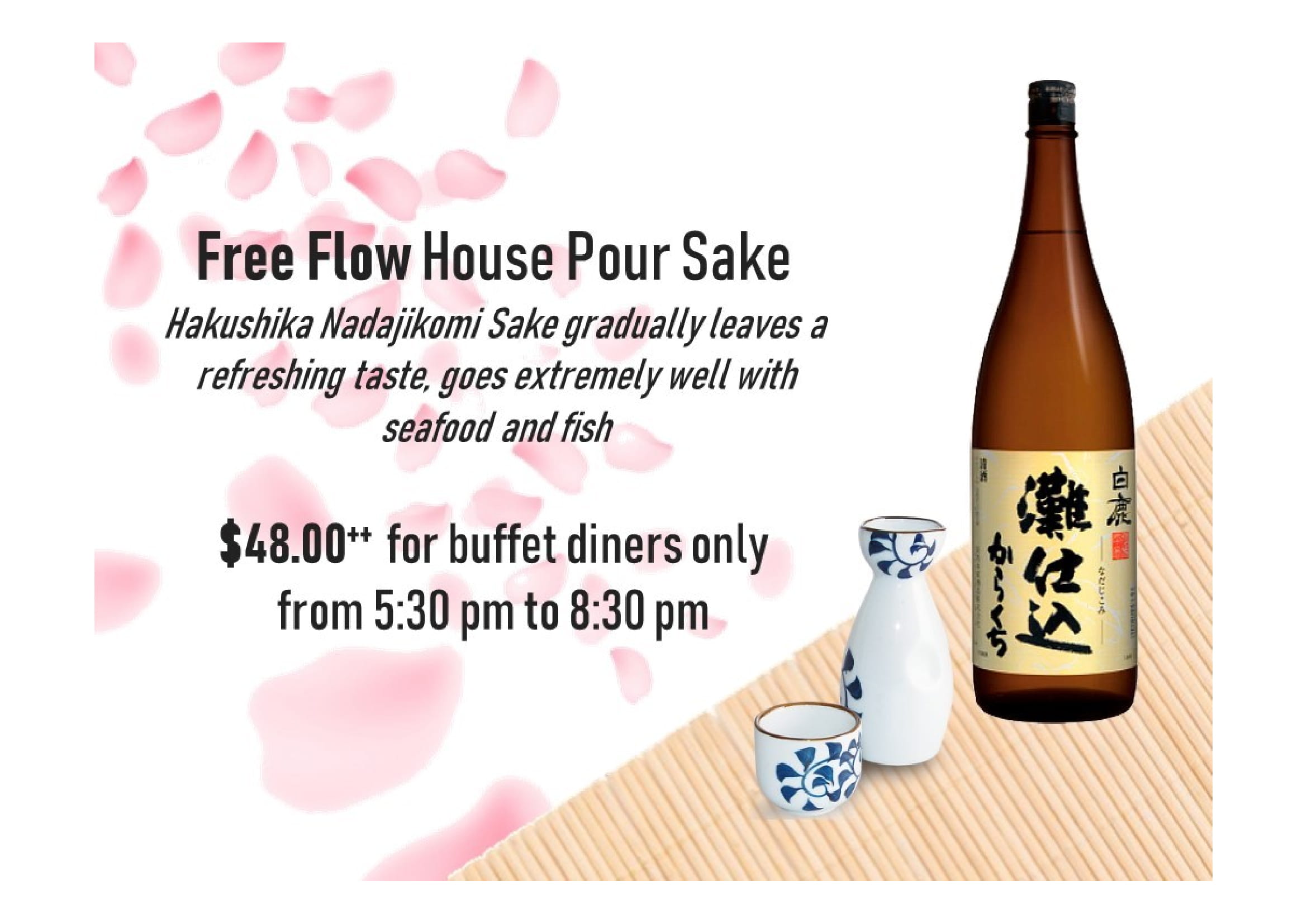 If you are in the mood for drinks, check these out! (available at both Thomson and MacPherson)
Click here to make your reservations NOW!
---
Upcoming Promotions
Sign up for our mailing list to be the first to find out about our upcoming promotions!