Weekday Promotion 2019 (EXTENDED - NOV & DEC)
Indulge in high quality Japanese cuisine at special rates as we launch our latest series of weekday promotion, just for you!
Fretting over where to go for lunch? You are in for a hearty treat with our 18 different combo set lunches,
including the likes of Buta Kakuni Tempura Bento, Pork Shogayaki Bento, served at exceptionally affordable prices!
Looking for a place to chill at the end of the day? Our classic buffet has a wide variety of selection,
including the likes of our all-time favourites such as Shiro Maguro, Rib Eye Steak, Surume Ika, Hamachi sashimi and more!
To top it off, you can enjoy savoury Japanese food with our all-day alcohol promotion!
Relish in the joy of authentic mouth-watering Japanese cuisine with us now and don't forget to make your reservations!
We are looking forward to having you here with us!
It is truly our pleasure to have the opportunity to serve you.
Thank YOU for your continual support!
"Life's simplest pleasure – enjoy good food and dine well"
Click here to make your reservation now!
---
Alcohol Promotion (ALL DAY - NOV & DEC)
Come this November and December, embrace the festive season with our 20% off all alcoholic drinks, all day!
Alcohol Promotion (Buffet Diners)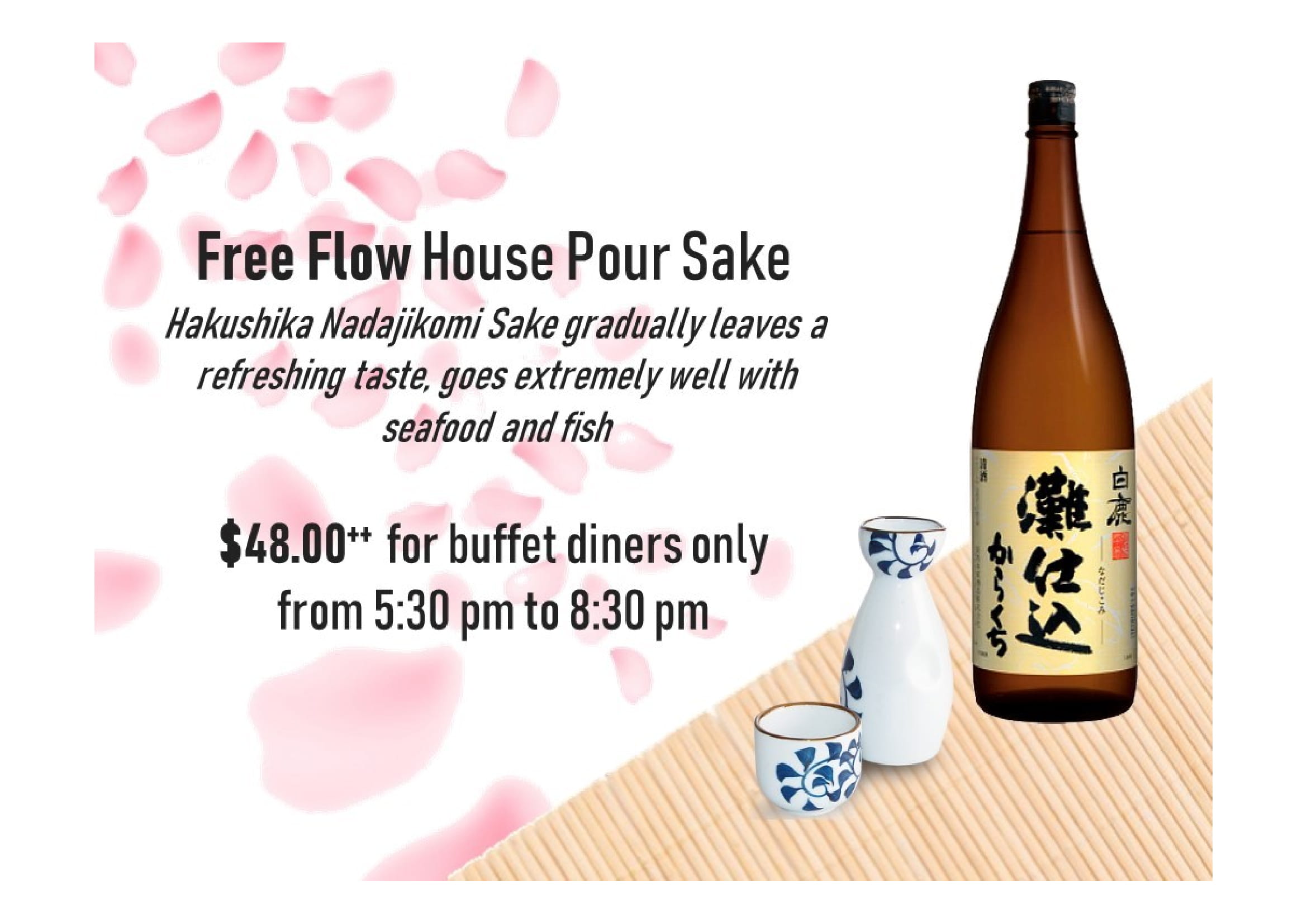 If you are in the mood for drinks, check these out! (available at both Thomson and MacPherson)
Click here to make your reservations NOW!
---
Upcoming Promotions
Sign up for our mailing list to be the first to find out about our upcoming promotions!