Buffet Lunch and Dinner
As a pioneer of premium Japanese ala carte buffets, Kushi Japanese Dining caters to everyone with three dining options: Classic Buffet, Premium Buffet and Japanese Brunch.
The buffet features a range of tantalising dishes like Shiro Maguro Aburi Sushi, Kushiyaki Unagi, Surume Ika and Hamachi Kama.
Kushi Japanese Dining is definitely the place to visit for your quality Japanese food fix!
*Note: Only Japanese Brunch and Premium Buffet are served for weekend lunch.
Classic Buffet Menu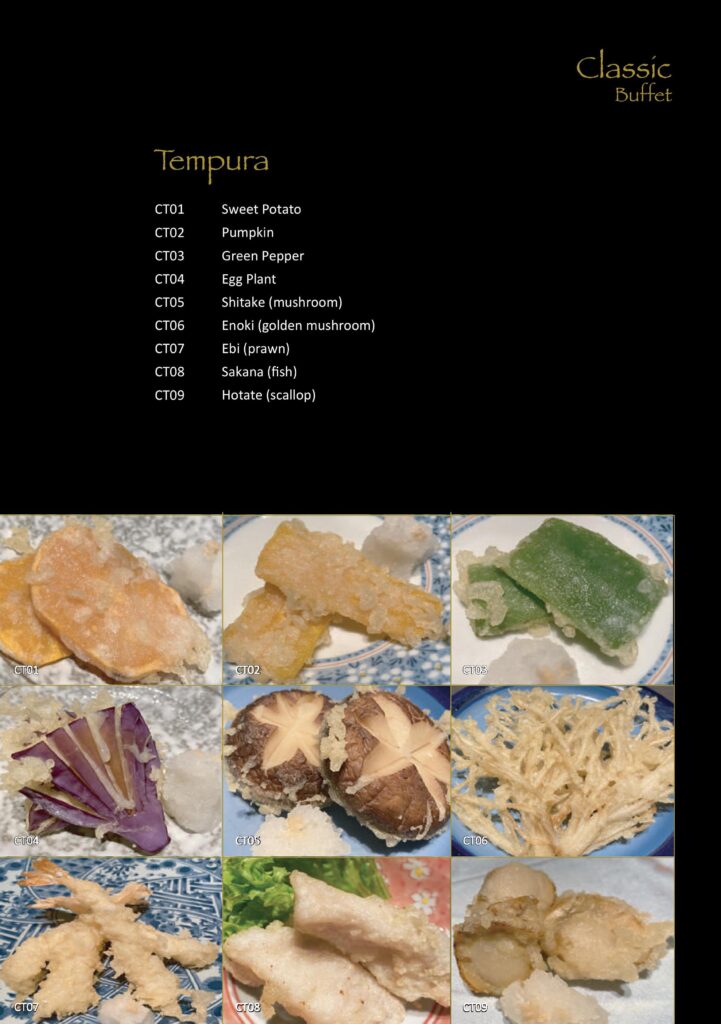 Premium Buffet Menu
(Inclusive of Classic Buffet selection)